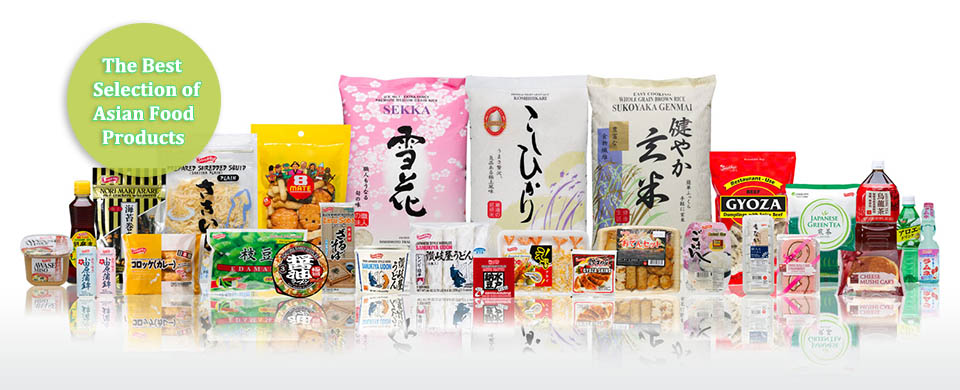 Our Asian food global business sells Japanese and Asian foodstuffs and ingredients to restaurants, supermarkets and to other customers in the US and Canada, as well as other regions such as Europe, Asia and Australia.
Our business also sources food products from suppliers worldwide, including the US, Japan, China and Southeast Asia.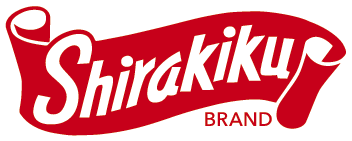 Shirakiku® is our private brand, registered as a trademark in 1921. Today, Shirakiku is a well-known Japanese food brand that is popular across the US.
Japanese food has become a part of global food culture, transcending national borders and race. In the US, we are one of the largest suppliers of Japanese food products, supplying more than 6,000 items.
As for Japanese food from Japanese manufactures, we also play a role as an exporter for each country.
A variety of high-quality Japanese food is popular for Japanese ancestry and for people all over the world. As the diversification of food and health consciousness are increasing all over the world, the demand of Japanese food is growing year by year. We expand the market share by promoting the development of our private brand, original products and sales strategy.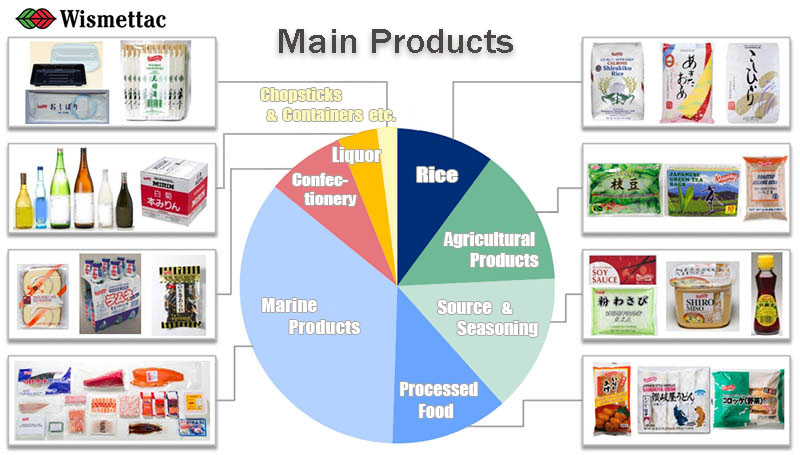 We are developing our products to meet all local laws and regulations as well as the market with producers and manufacturers.
The current spread of Japanese restaurants overseas is remarkable. According to a survey by the Ministry of Foreign Affairs of Japan, the number of Japanese restaurants has increased fivefold between 2006 and 2017.
(Surveyed by the Ministry of Foreign Affairs of Japan, estimated by the Ministry of Agriculture, Forestry and Fisheries of Japan.)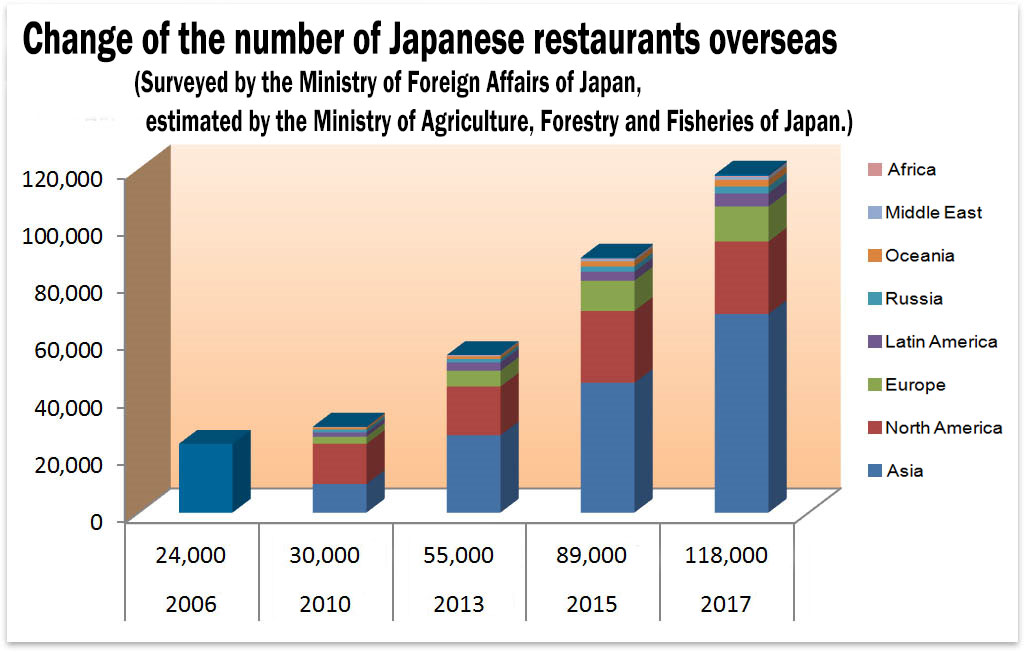 We have supported the needs of a great movement Japanese food and Japanese restaurant up until now. Our main products are: *sushi products* that are representative of Japanese restaurant menus, such as rice, seaweed, pickled ginger, and marine products such as tuna, shrimp, eel etc. along with agricultural products such as edamame etc. We procure quality products from China or Southeast Asia etc., and export and sell these products all over the world through intermidiate trade.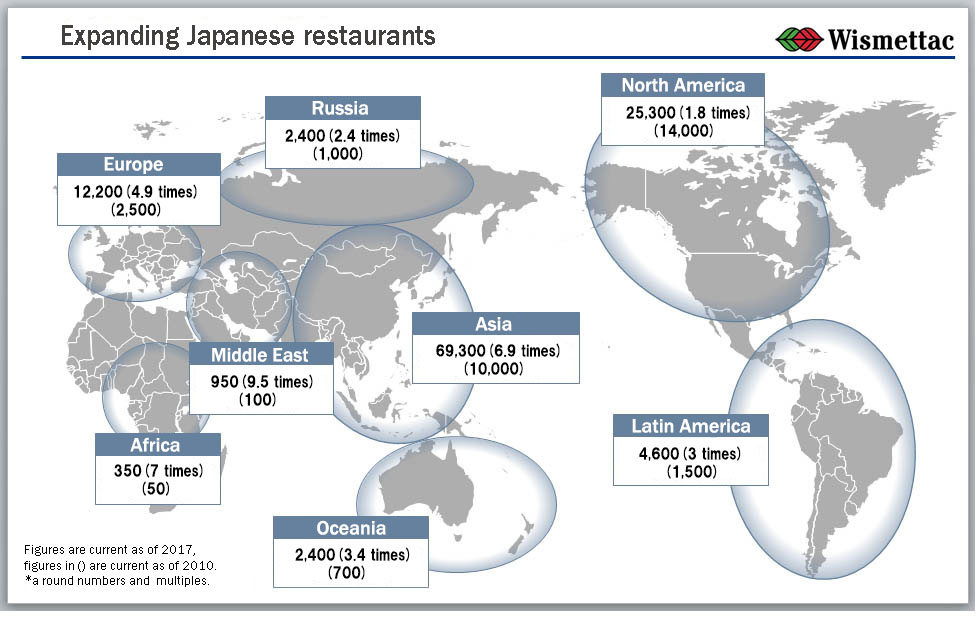 The number of export partner countries of Asian food global business reached over 30 countries, and we have nearly doubled our sales over the past 5 years. In the major cities of all these local countries, Japanese food has become a part of the regular menu, and collaboration with individual local food cultures has generated new needs in recent years. In addition to conducting export business, we plan to develop and sell based on thorough market-in perspective, with a focus on the precise identification of food needs depending on the country or area.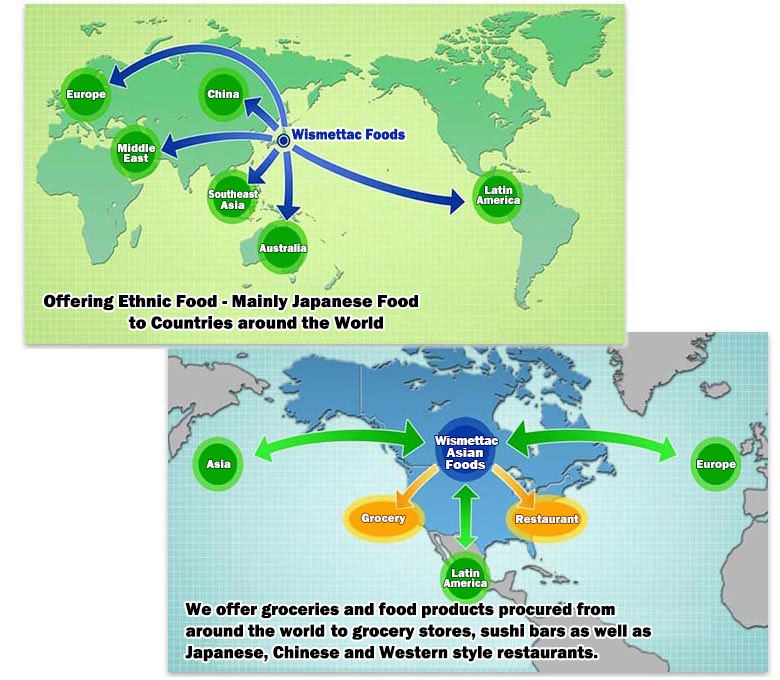 Wismettac Asian Foods, Inc. (USA) has built our own logistics infrastructure to ensure rapid and attentive customer service. In the US and Canada, we operate a fleet of more than 150 delivery trucks and a network of proprietary warehouses, ensuring our customers always receive food products and ingredients in the best possible condition.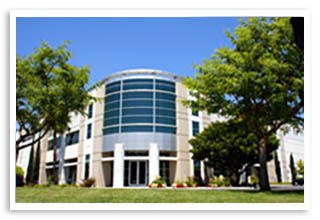 Wismettac Asian Foods, Inc.
Los Angeles Office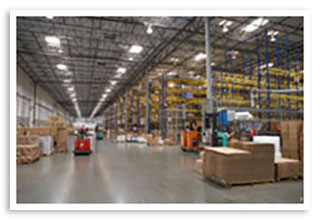 Inside our warehouse
in North America